Dr. Marabathina Prabhakara Rao, PhD in Philosophy, aged 62 years is a humanitarian at heart. He has dedicated a large part of his life to the academic study of Advaita Vedanta, Indian philosophy and applies the teachings and concept to his every day life. He was introduced to yoga and mediation from an early age by his paternal uncle, which he practices to this day. He is passionate about helping youth, women and people from all walks of life in understanding themselves and achieving their highest potential. He is one who lives with minimal requirements and leads a simple yet fulfilled life.
Upon completing his doctorate in Philosophy from the University of Madras in 1999, he continued to serve in the academic community as a visiting scholar including to the Catholic University, Washington DC, USA.
As one of the earliest volunteers of TREE Foundation, he was instrumental in extending the community based Sea Turtle Conservation Program to Andhra Pradesh. Being a native of Nellore he established the community based sea turtle conservation program in Nellore District which then expanded to the entire coast of Andhra Pradesh except Kakinada and Vishakhapatnam. He was inducted as a trustee in 2014 and he assists in all the  different programs of the trust. 
He has specialised in communicating with animals and the environment through various Vedic meditation techniques. He worked closely with 3 elephants that had come from a traumatic captive condition and helped them heal from their PTSD working and meditating with them regularly. He believes that one should be able to see oneself in all.
Dr. A Pradeep Kumar aged 62 years is a native of Nellore District, Andhra Pradesh.Pradeep Kumar completed his MBBS from S.V. Medical College, Tirupati, Andhra Pradesh and has a Post Graduate Diploma in Dialectology from Madras University, Tamil Nadu.
His life changing experience was when he volunteered for the cyclone relief at Divi Seema District, Andhra Pradesh in 1977. He was just a teenager then, distributing food packets and helping in burying the corpses and carcasses of both human and animals. He also continued to help the victims by building temporary bamboo shelters. It was during those days that he developed a deep interest in becoming a medical doctor for the primary purpose of serving the poor and the downtrodden. He was a member of the SBMC Blood Donors Association and has donated blood multiple times. 
Being a Life Member of The Indian Red Cross Society, Nellore Branch, gave him the opportunity to involve in many social service activites. He has also held posts in Central Government Regional Hospital, Churcha, Madhya Pradesh and State Government Hospital, as Medical Officer In Rural Areas. 
He conducted free medical camps in remote hilly tribal areas and during epidemics he has participated in multiple free medical camps in villages around Nellore.
On Sundays he regularly visits old age homes and orphanages to distribute medicines to the needy free of cost. He continues to serve the economically backward to this day at his private hospital 'Pavan Praja Vaidya Sala' in Nawabpet, Nellore.
As someone with integrity, who is passionate about protecting and preserving all life, as we at TREE Foundation are, he is a perfect trustee for TREE Foundation.
Core Management Committee
Honourary Community Based Marine Conservation Program Advisor
10 years of service with the TREE Foundation
M.A. History, PG Dip. in Systems Mgmt, PG Dip. in Personnel Mgmt & IR
11 years of service with the TREE Foundation
Honourary Head of Rescue and Rehabilitation Center and Coordinator Marine Litter Program
11 years of service with the TREE Foundation
Ph.D in Veterinary Surgery
On call Veterinarian and Honourary Rescue Rehabilitation Advisor
18 years of service with the TREE Foundation
Retired Chief of Marine Zoological Station for Zoological Survey of India. Masters in Zoology
Honourary Advisor- Marine Mammal Conservation
14 years of service with the TREE Foundation
Advisory Board - Honorary
Community Based Sea Turtle Conservation
Sea Turtle Conservation – Population Study
Rescue & Rehabilitation on Sea Turtles
Conservation Coordinators
TREE Foundation's Sea Turtle Conservation Coordinators strength is the support they have garnered from various departments, like the Forest Department, who grant the permissions for sea turtle conservation and also pay stipends to many STPF members.
The Fisheries Department coordinates meetings between TREE Foundation and fishermen community, trawlers, thus helping to disseminate information and maintain a productive working relationship with them. The Coastal Security Group/police ensure that wildlife and fisheries regulations are enforced. The Indian Coast Guard conducts annual Safety at Sea programs and health camps for numerous fishing communities. Ongoing consultation and workshops with all the enforcement departments to reduce sea turtle mortality through viable solutions and effect policy change.
Importantly, all the coordinators are involved in a comprehensive schools education program reaching approximately 30,000 students each year. This campaign is run in partnership with the Dr. Jane Goodall Institutes Roots & Shoots Volunteer Program of which TREE Foundation is the Founder member for India.
To date over 300,000 students have benefitted from the partnership and 400 schools have enrolled in the 'Ocean Guardian School Program'. Being associated with such a prestigious organization gains the coordinators' respect from the schools where they conduct essential biodiversity educational programs, motivating children to become ambassadors for nature.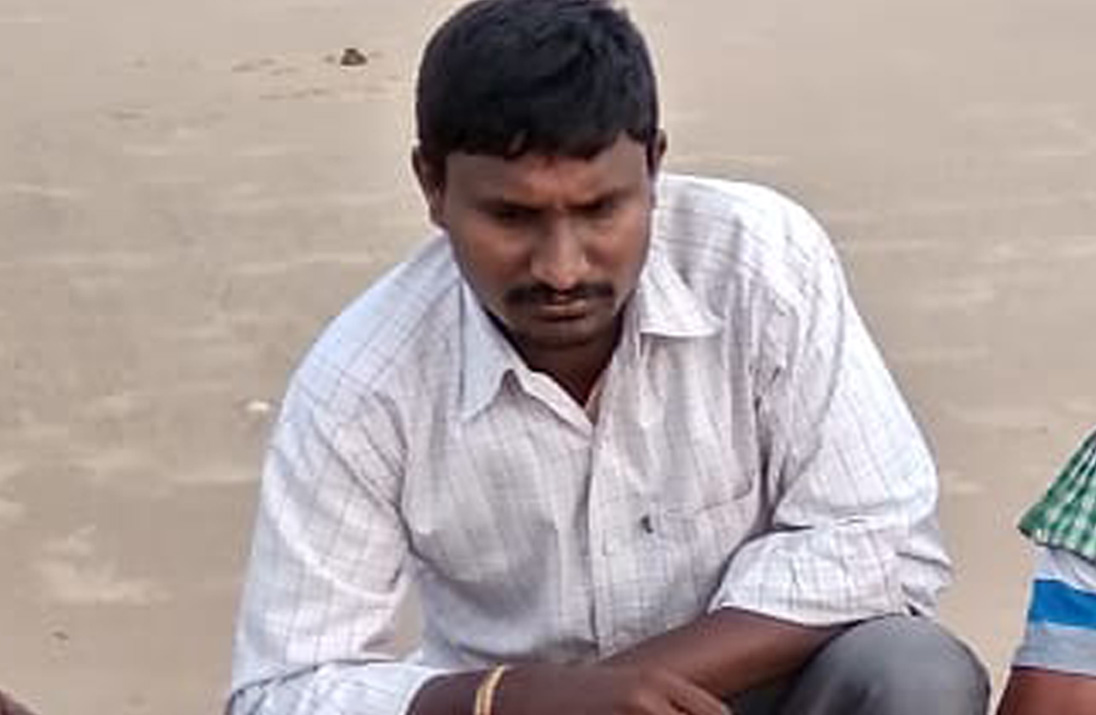 Srikakulam, Andhra Pradesh
Vizianagaram, Andhra Pradesh
Key Strengths of Conservation Coordinators
Ability to network with local chiefs and involve communities in conservation.
Liaise with the various enforcement departments.
Ability to motivate STPF members in their community-based conservation program.
Encourage local community to take part in conservation programs.
possess communication skills to garner support from all stakeholders.
Build working relationships with staff of Forest and Fisheries department.