Vulnerable Olive Ridley (Lepidochelys olivacea) turtles nest along the sandy beaches of the East coast of India. They share their offshore habitat with critically endangered Hawksbill turtles (Eretmochelys imbricate) and endangered Green turtles (Chelonia mydas,). Since the 1970's there has been a 90% reduction in nesting numbers of the Olive Ridley turtle (R. Whitaker, 1979). With an understanding that the destruction of ecosystems by coastal communities, caused mainly by illiteracy and poverty, is a serious problem for all endangered marine life and has contributed to the decline in sea turtle number.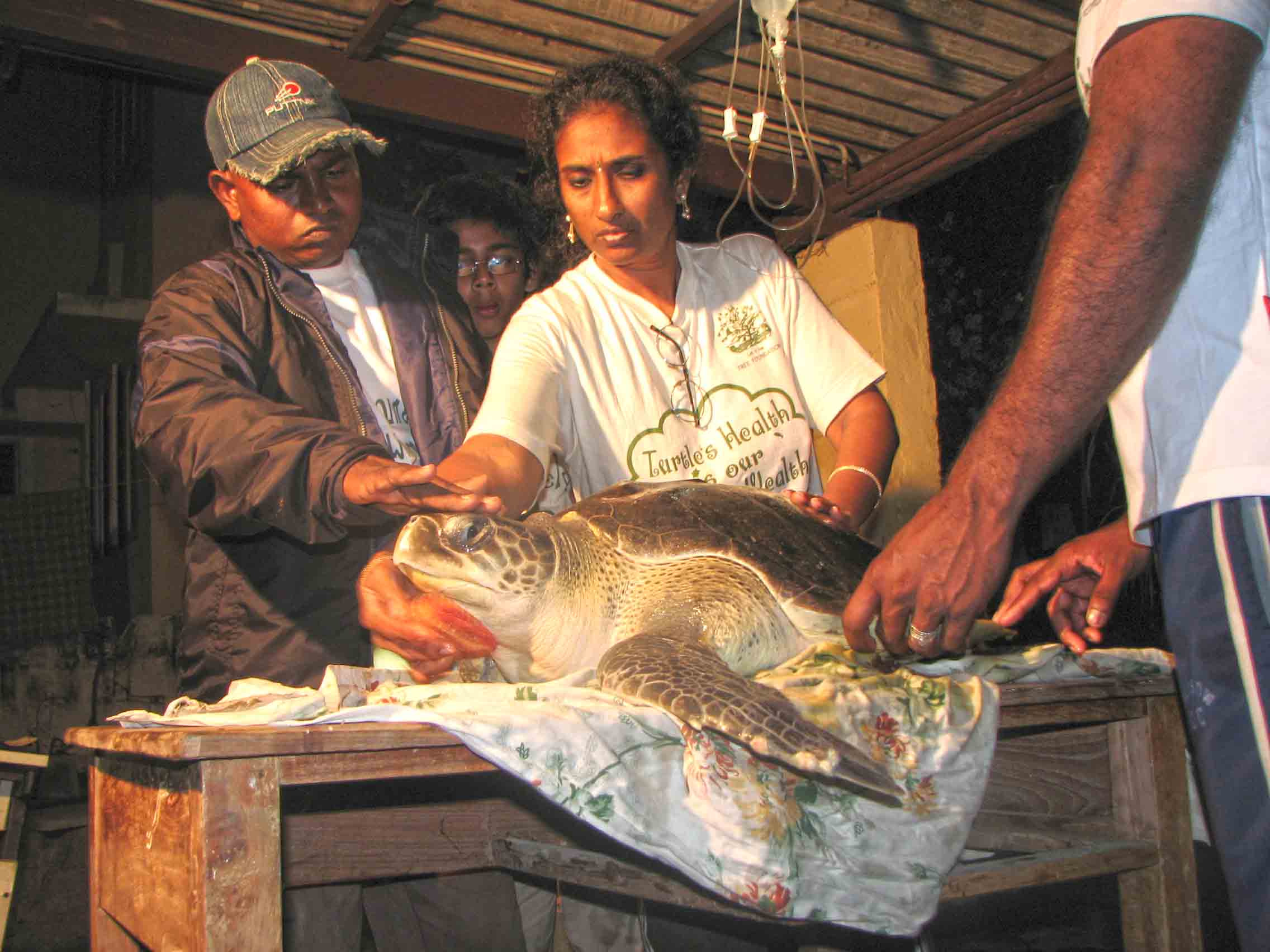 TREE Foundation establishes community-based sea turtle conservation programs to educate and engage marginalized artisanal fishing communities from a large number of villages along the east coast of India in Tamil Nadu initially and subsequently Andhra Pradesh and Odisha protecting nearly 700kms of nesting habitat coastline. Through the three states, 363 local young fishermen, who previously were turtle egg poachers and school dropouts, are now engaged as Sea Turtle Protection Force (STPF) members. Their efforts to protect sea turtles have been recognized at national and international levels.
The Sea Turtle Protection Force has protected tens of thousands of olive ridley nests in hatcheries, which has resulted in the safe release of millions of hatchlings back to the sea. STPF members educate other fishers in their villages about the importance of conserving turtles, retrieving ghost nets, reducing pollution, and caring more for their ocean environment in general. Over the years, we have managed to bring together 222 marginalized fishing villages all collectively working towards saving sea turtles.
We have numbers that push us to give in our best and make sure that we break our own records. We are happy to be growing and helping more day by day.